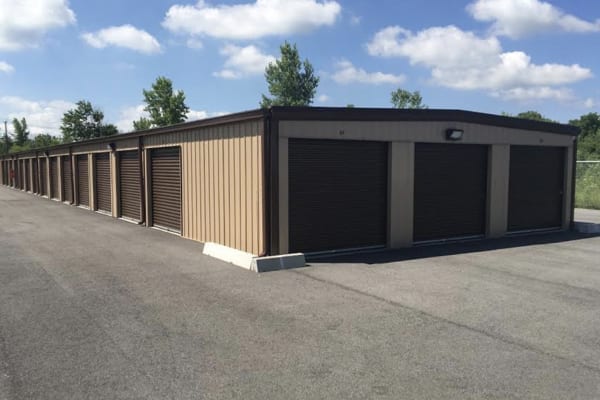 Self-Storage Units
for Buffalo, Syracuse, Rochester, NY & Beyond
At All Metal Works, we understand the needs of the business owner or new entrepreneur getting into the self-storage business. Land dimensions, budgets, time frames, existing buildings, and size needs are different for everyone. Our job is to help you squeeze the most profit out of your business by providing custom steel structures that last, look great, and fit your needs. Our professional self-storage manufacturing designers and engineers can help you get started or expand your current operation.
Call us today to discuss your self-storage needs or fill out the request form below. We look forward to exceeding your expectations! We build self-storage units for clients throughout Syracuse, Rochester, Jamestown, Olean, Ellicottville, Buffalo, NY; Erie, PA, and the surrounding areas.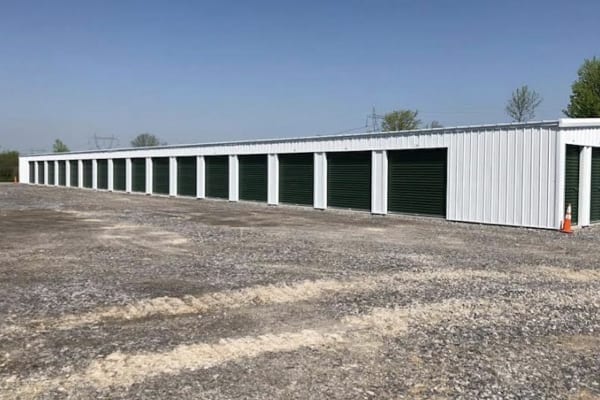 Benefits of Steel Self-Storage Units from All Metal Works
Choosing our self-storage units for your facility is simple, cost-effective, and will add value to your property. Here are just a few ways that working with our team can benefit you:
Convenience: Our storage units can be installed and assembled quickly, disturbing you as little as possible and allowing you to open for business sooner. 
Profits: Self-storage units will always be needed; people need them if they are moving, to store their excess items, for seasonal storage, or for other reasons. Whether you plan to offer your units for short-term use for longer periods, offering storage options is a great way to squeeze the most usable space from your property. 
Flexibility: No matter what your storage needs or vision might be, we can bring your dream to life. We offer a wide variety of bay sizes and can expand easily. You can also choose to add gutters and downspouts for added protection and comfort in any weather. 
Quality: Our self-storage units are made of top-quality commercial-grade steel and come with a 25-year warranty for total peace of mind.
If you want to learn more about how our high-quality self-storage units are the right choice for you, don't hesitate to give us a call! We serve facilities throughout Buffalo, Erie, Rochester, Syracuse, and the surrounding region.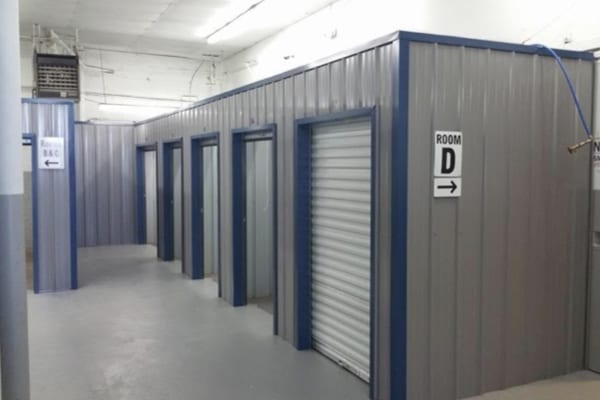 Get Up and Renting Faster with All Metal Works Structures
The storage rental business is all about speed to market, availability, security, and look! Get your units built as affordably and quickly as possible. All Metal Works can customize, design, and fabricate: 
Climate-Controlled Self-Storage: For instances where customers prioritize climate control for items such as documents, antique furniture, or family heirlooms, we can provide secure and sealed self-storage units.
Multi-Level Self-Storage: If you have a smaller property, multi-level units can help you bring in even more business without moving. 
Single-Story Self-Storage: Single-story units are perfect for their added convenience and maneuverability. Customers love simply driving up to their storage units and loading or unloading their vehicles. 
Boat & RV Storage: If customers need somewhere safe and secure to keep their seasonal vehicles until warmer weather rolls around again, we can create structures to accommodate that need.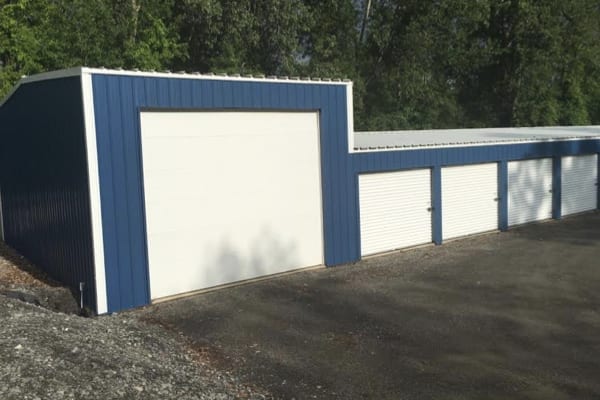 25-Year Warranty on Storage Units
All Metal Works not only brings you the best quality structures on the market, but we also provide the best warranty! This is a 25-year, 100% warranty on roofing and siding - non-prorated. You'll:
Support local manufacturing
Get the structure that meets your specific needs
Peace of mind reliability
Peace of mind warranty