Gutter Supplies
for Buffalo, Rochester, Syracuse, Jamestown, Olean, Ellicottville, NY; Erie, PA; and Beyond
At All Metal Works, we offer a variety of gutter supplies for residential and commercial clients throughout Syracuse, Rochester, Jamestown, Olean, Ellicottville, Buffalo, NY; Erie, PA, and the surrounding areas. From downspouts and elbows to K-Style gutters, we have a selection of different gutter supplies available to ensure you can find exactly what you need for your project.
Please take a look at what we have to offer below and give us a call if you have any questions.
Durable Gutter Supplies
When you are installing gutters on your property, it is important that the right gutter supplies are available to you. Your gutter supplies must be durable enough to withstand strong weather. The weather in Buffalo, Syracuse, Rochester, Jamestown, Olean, Ellicottville, NY, and Erie, PA can be extreme, and your gutter supplies must be made from quality materials in order to survive. If there is a blizzard, heavy snow piled on your gutters, or icicles dripping down, your gutters should not break and fracture. During windstorms, your gutters must remain firmly attached to your roof, and when it downpours, your gutters have to direct the water exactly where you want it to go.
At All Metal Works we offer durable gutter supplies that are designed to withstand the Erie, PA; Buffalo, NY; and Rochester, NY weather. Your gutter supplies have the tough job of redirecting water away from your property and preventing damage to your property. Chose strong gutters capable of handling the job. For all your gutter supply needs, turn to us at All Metal Works. If you have any questions regarding our gutter supplies, we would love to speak with you. Contact us today to get the gutter supplies you need.
5" K STYLE GUTTER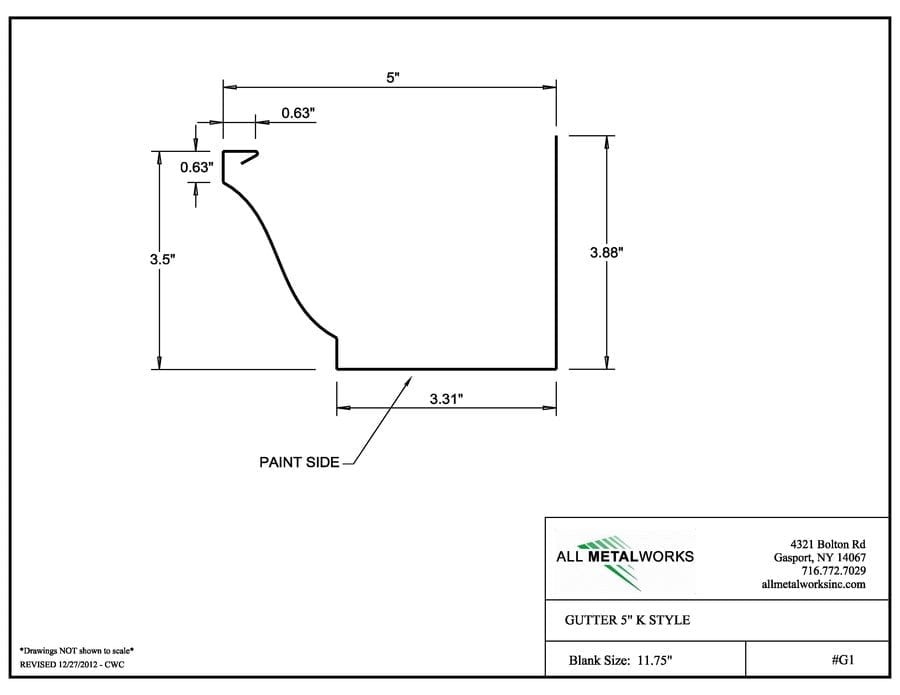 6'' K STYLE GUTTER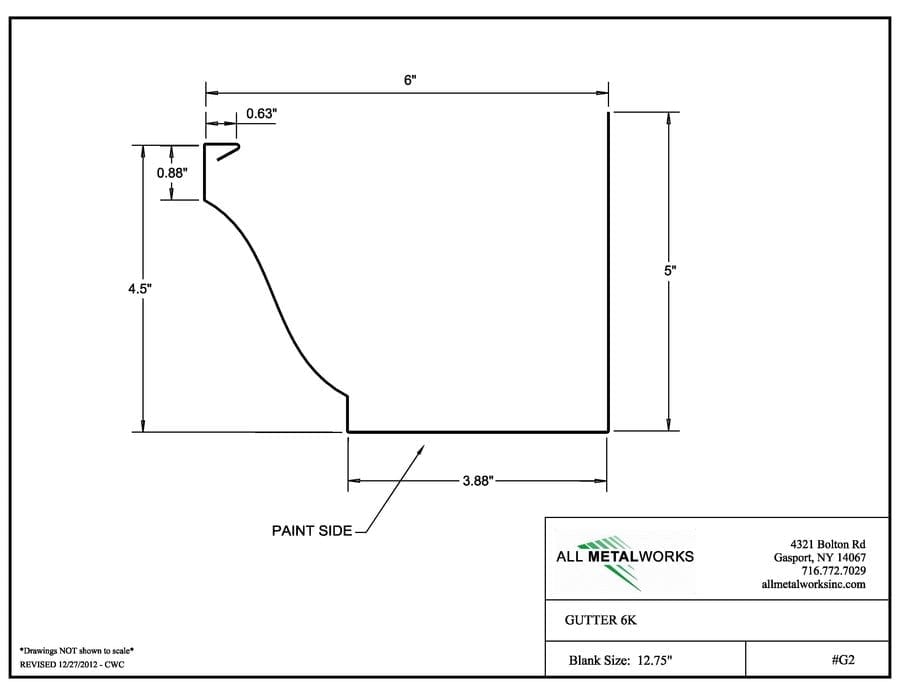 Downspout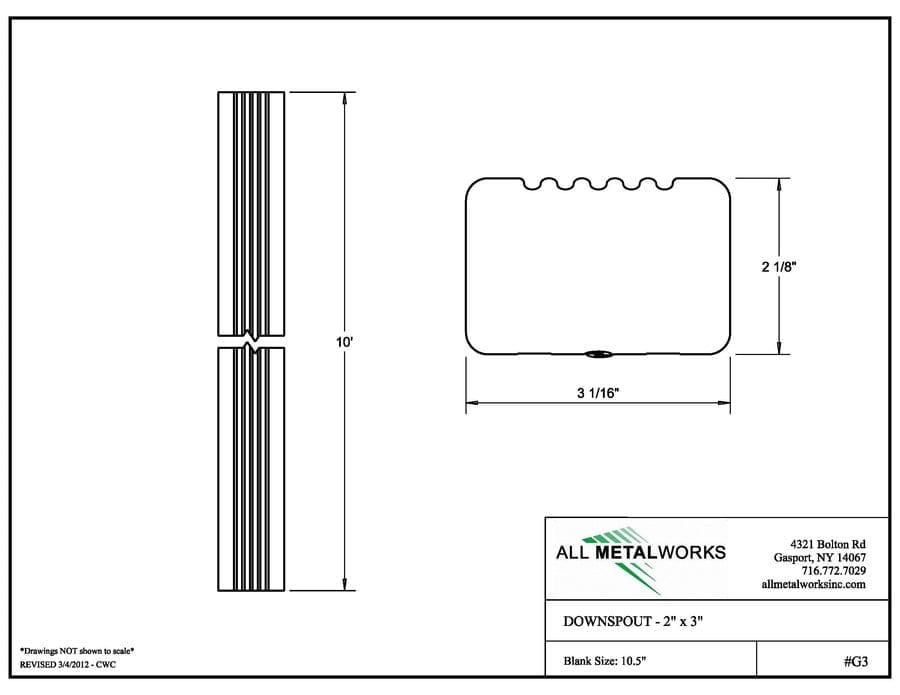 A Elbow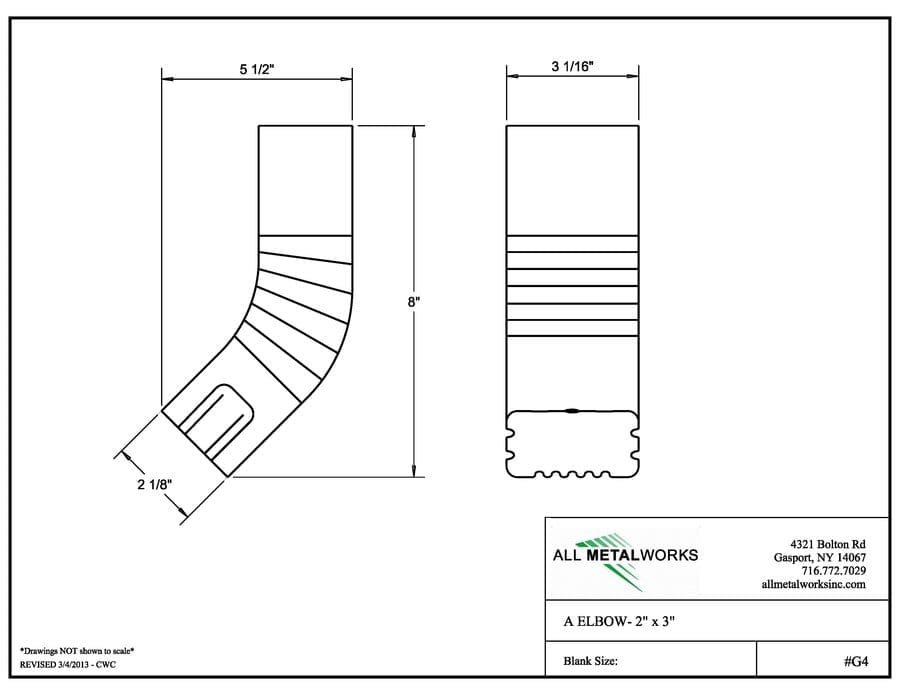 B Elbow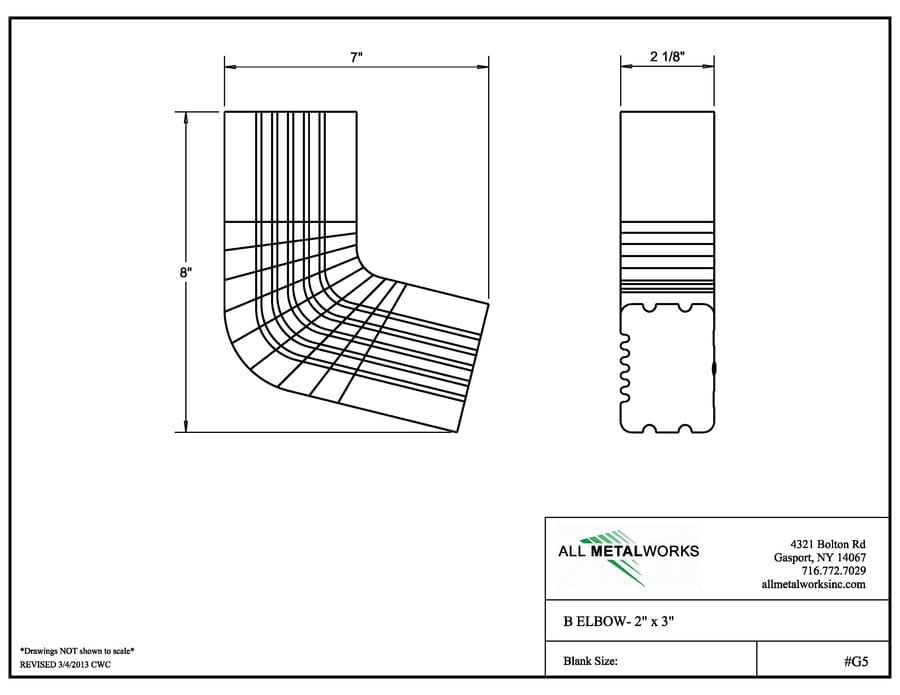 Box Gutter-7'' with Flange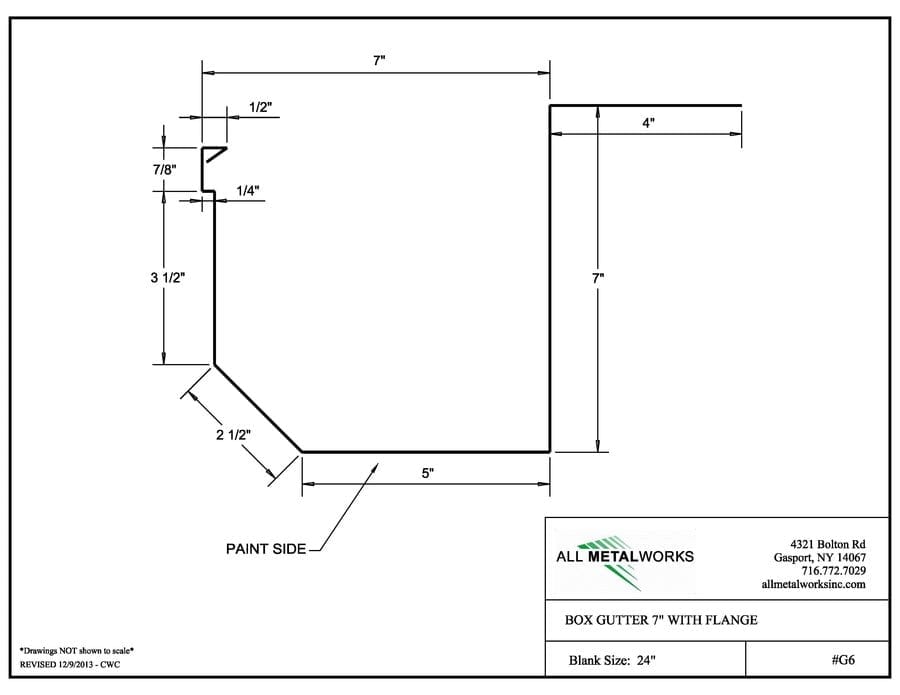 Box Gutter-7'' no Flange